Brown Wyvern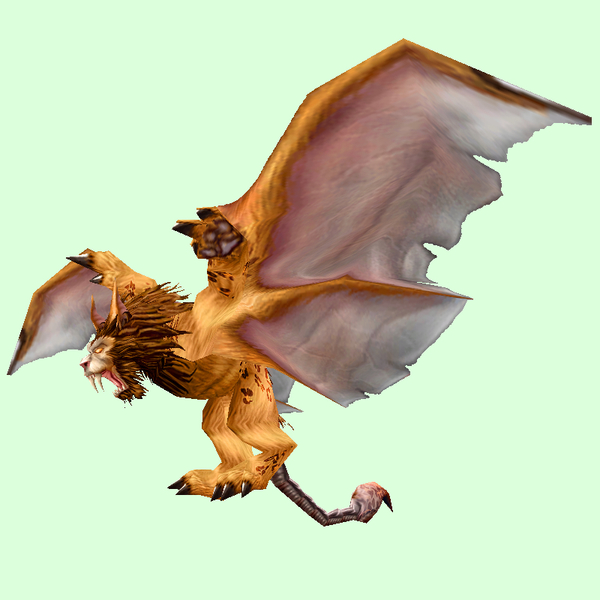 Special Skill Required : To learn how to tame Feathermanes, you must obtain a Tome of the Hybrid Beast. See our guide for the pre-requisite achievements.
Feathermanes
Level
Location

Pridewing Consort

28-29

Stonetalon Mountains

Pridewing Wyvern

28-29

Stonetalon Mountains

Highperch Wind Rider

43-44

Highperch, Thousand Needles

Wind Rider

0
Ashenvale
Friendly to Horde.
*
If a creature's level is noted as 'Scales' then it will vary with the Hunter's level within the constraints of its level range.
Matching Mounts

Tawny Wind Rider

Swift Green Wind Rider

Swift Purple Wind Rider

Swift Red Wind Rider

Swift Yellow Wind Rider
Matching Companion Pets

Wind Rider Cub