Red Demon Spider
Untameable look : this look is not known from a tameable creature.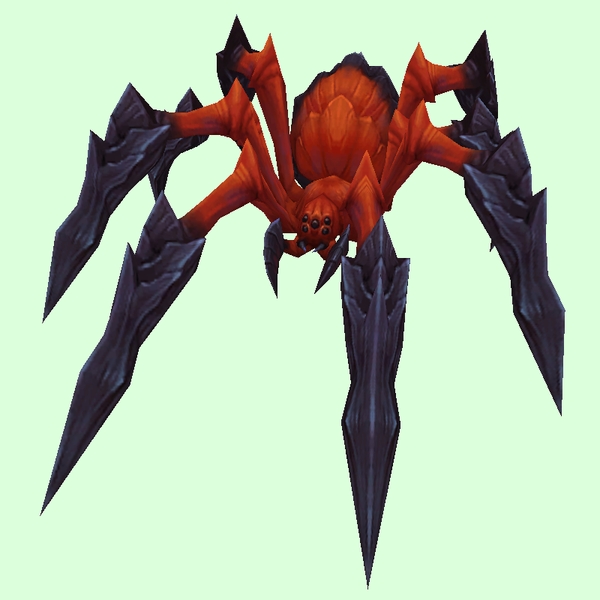 Untameable Spiders With This Appearance
Spiders
Level
Location

Mana-Engorged Spiderling

100-110


Spawned
Dalaran (Broken Isles)
Demon. Appears in large numbers when an occasionally-spawning Rotten Egg is destroyed in the Underbelly.

Skitterer

109
Isle of the Watchers, Azsuna
Demon.

Hatched Broodling

110
Spawned
The Creeping Grotto, Broken Shore
Demon. Spawns from Hatching Eggs.

Ravenous Broodling

110
Spawned
Blood Nest, Broken Shore
Demon. Spawns during combat with Brood Mother Nix after someone is inflicted with "Inject Eggs".

Vicious Spiderling

110
Spawned
Felsurge Nest, Azsuna
Summoned during Broodmother Lizax fight.
Matching Companion Pets

Vicious Broodling