Violet Panthara
Untameable look : this look is not known from a tameable creature.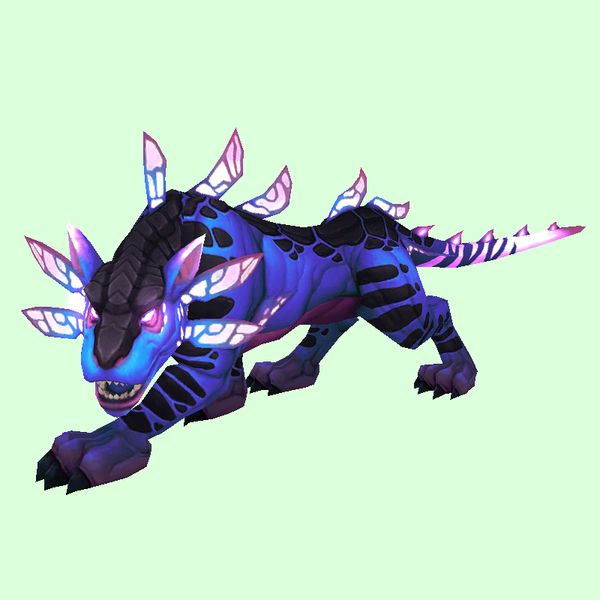 Untameable Creatures
Cats
Level
Location

Dazed Panthara

110
Shadowguard Incursion, Mac'Aree
In stasis, so may not be attackable.

Naroua

<King of the Forest>

112
Rare
Elite
Grove of Naroua, Krokuun

Sabuul

112
Rare
Elite
Mac'Aree
By the southern corner of Seat of the Triumvirate.