Green Abyss Worm
Untameable look : this look is not known from a tameable creature.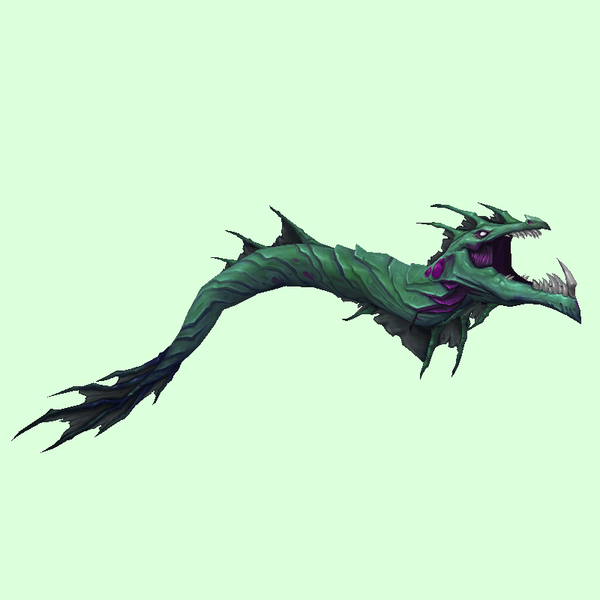 Untameable Creatures
Serpents
Level
Location

Abyssal Eel

110-120

Shrine of the Storm (Dungeon)
Packs of these are in the water before the final boss - Vol'zith the Whisperer.

Abyss Stalker

112
Spawned
Elite
Tomb of Sargeras (Raid)
Periodically summoned during the Mistress Sassz'ine fight.
Matching Mounts

Abyss Worm