Orange-Black Roc
Untameable look : this look is not known from a tameable creature.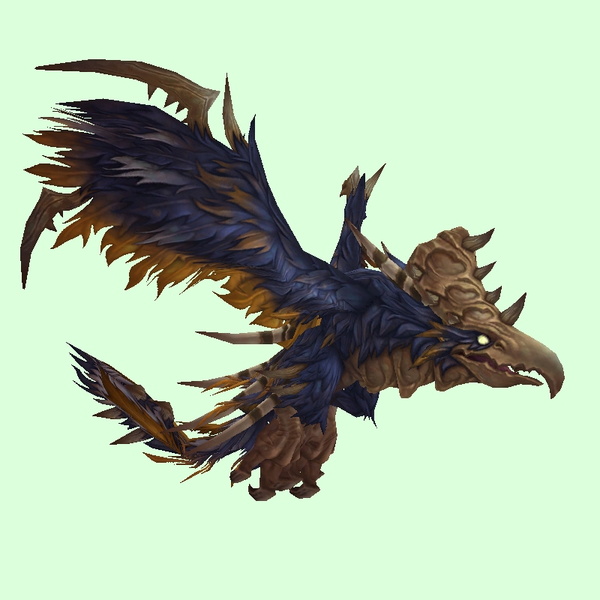 Untameable Creatures With This Appearance
Carrion Birds
Level
Location
Notes

Skawn

<Agna's Companion>

110
Windripper Peak, Highmountain
Only present during world quest, "Retake the Skyhorn".

Ala'washte

112
Rare
Elite
Ala'washte's Nest, Highmountain
Present on days when the world quest "DANGER: Ala'washte" is offered.

Fierce Hatchling

112
Spawned
Rare
Ala'washte's Nest, Highmountain
Spawns during fight with Ala'washte.