Dark Grey Monkey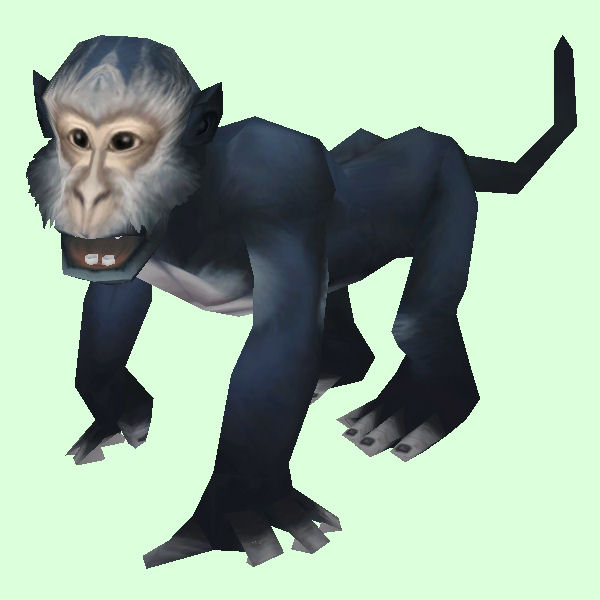 Monkeys
Level
Location

Bomb-Throwing Monkey

5-6

The Lost Isles
On the beach of the first island.

Smart Mining Monkey

6-7

The Lost Isles
Phases out around level 7.

Mining Monkey

14
The Deadmines (Dungeon)

Vale Howler

26-27

Northern Stranglethorn
Individuals wander at random around Northern Stranglethorn.

Curious Jungle Monkey

85
Zul'Gurub (Dungeon)
Makes noise when clicked.

Juvenile Thumpknuckle

110-120


Scales

*

Zuldazar
Garden of the Loa, Mount Mugamba, and central southern Zuldazar.
*If a creature's level is noted as 'Scaling' then it will vary with the Hunter's level, within the constraints of its level range.