Grey Toothed Larva
Untameable look : this look is not known from a tameable creature.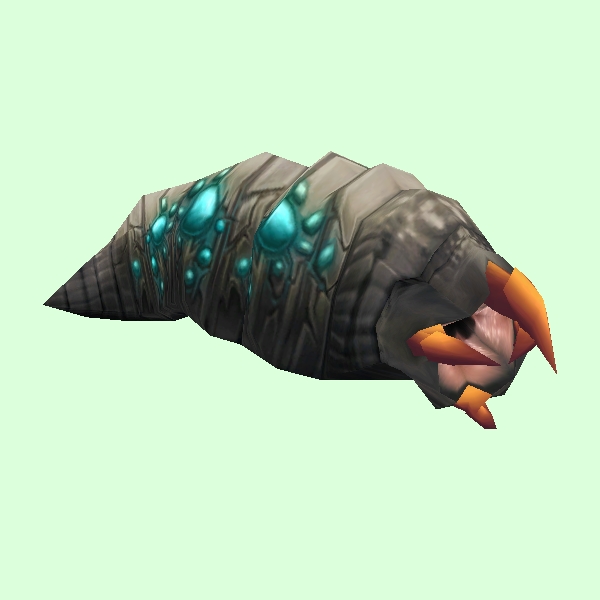 Exotic Family : You must be specced as a Beast Master to tame and use Worms!
Untameable Worms With This Appearance
Worms
Level
Location

Jormungar Tunneler

73-74

Dragonblight

Giant Sea Grub

80
Kelp'thar Forest

Stoneshard Grubling

92
Overlook Ruins, Gorgrond

Demonfang Larva

100
Spawned
The Felblight, Tanaan Jungle
Appear when you walk over corpses.

Diseased Grub

100-110

Whitewater Wash, Highmountain
Friendly. Spawns during quest "Spray and Prey".