Red-Grey Iron Scorpion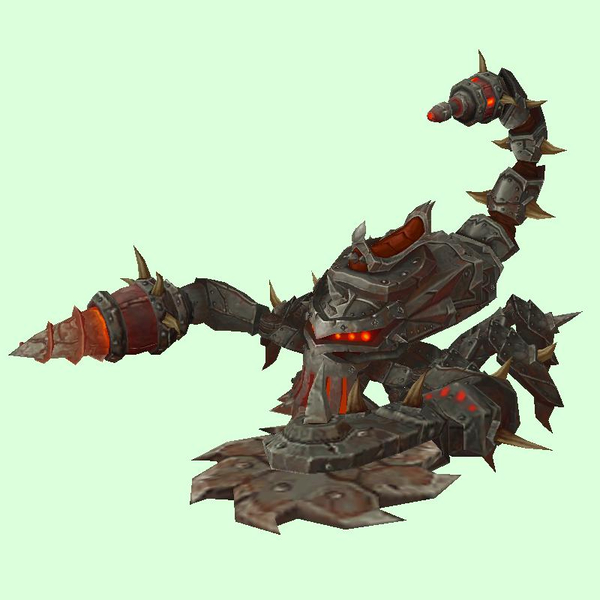 Special Skill Required : Gnome and Goblin Hunters can tame Mechanicals by default. Other races must gain the ability from a Mecha-Bond Imprint Matrix, crafted by Engineers in Legion.
*
If a creature's level is noted as 'Scales' then it will vary with the Hunter's level within the constraints of its level range.
Matching Mounts

Kor'kron Juggernaut