Iron Horde Clefthoof
Untameable look : this look is not known from a tameable creature.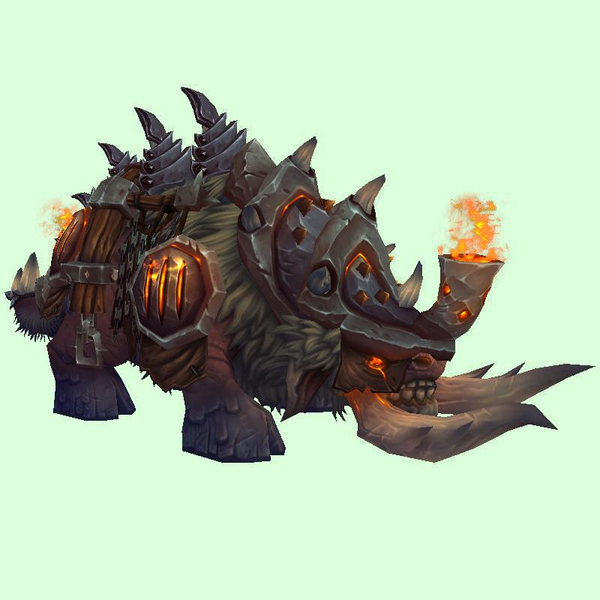 Exotic Family : You must be specced as a Beast Master to tame and use Clefthooves!
Untameable Creatures
Clefthooves
Level
Location

Faultline

Boss
The Breaking Grounds, Blackrock Foundry (Raid)
Part of the Beastlord Darmac fight.
Matching Mounts

Ironhoof Destroyer