Purple Hippogryph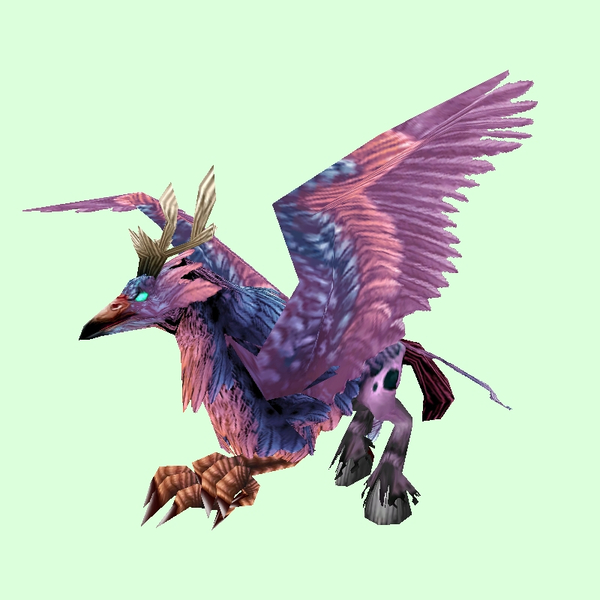 Special Skill Required : To learn how to tame Feathermanes, you must obtain a Tome of the Hybrid Beast. See our guide for the pre-requisite achievements.
Feathermanes
Level
Location

Frayfeather Hippogryph

37
Feralas
Initially friendly to Alliance but players can /roar at them to make them aggressive for taming. In valley north and west of Ruins of Isildien.
Matching Mounts

Long-Forgotten Hippogryph