Blue Hippogryph
We don't yet know if this look is available on a tameable creature.
Special Skill Required : In order to tame members of this family, you must use the Tome of the Hybrid Beast to learn Ancient Hybrid Knowledge.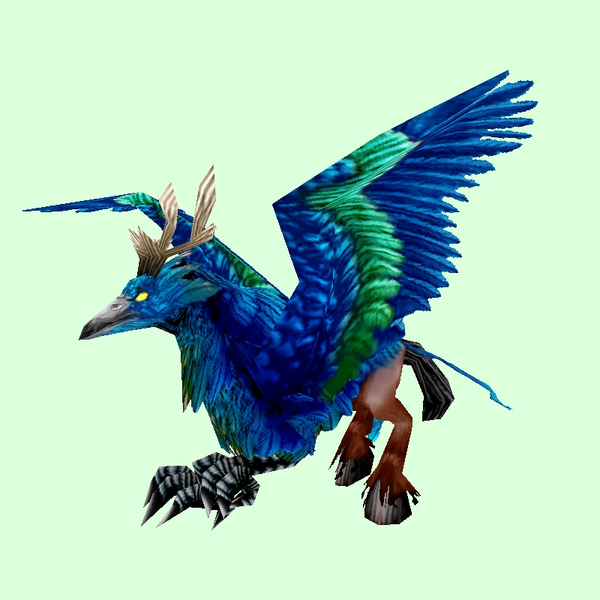 Uncertain: Taming Status Not Yet Confirmed
Feathermanes
Level
Location
Notes

?

Empyrean
0 Spawned Elite
Dire Maul (Dungeon)
No longer generally accessible, unless you know someone who kept the Brazier of Invocation (no longer available) and can summon Isalien in Dire Maul. Empyrean spawns during the Isalien fight.

?

Sharptalon
22
Ashenvale
Friendly to Alliance.

?

Frayfeather Stagwing
37
Feralas
Friendly to Alliance.