Emerald Scorpion
Untameable look : this look is not known from a tameable creature.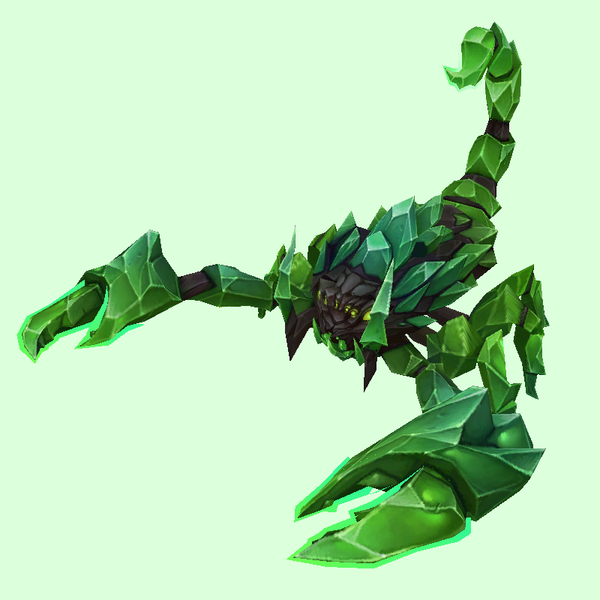 Notes:
It's possible that this look can't be used for a pet at the moment, because its model is constructed from several different model components.
Untameable Scorpids With This Appearance
Scorpids
Level
Location

Acidmaw Scorpid

111
Elite
The Nighthold (Raid)
Occurs in packs of trash mobs before Skorpyron.