Saddled Red Draenor Clefthoof
This creature is new in Legion!
Exotic Family : You must be specced as a Beast Master to tame and use Clefthooves!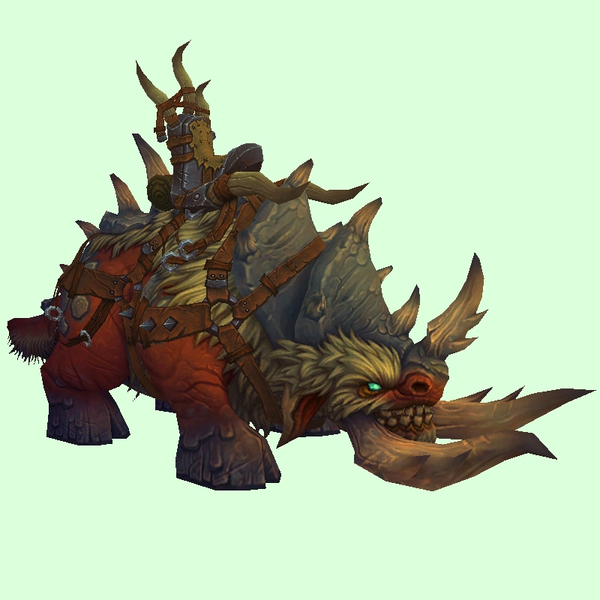 Clefthooves
Level
Location
Notes

Reassigned Warbeast

100
Rare
Elite
Ironhold Harbor, Tanaan Jungle
Occasionally spawns in the raised area just to the west of the Harbor entrance.
Matching Mounts

Bloodhoof Bull